Help us support the mental health of young people
Big Rock Toyota employees are running in the Brooks Fremantle Running Festival and we are raising funds for headspace to support the mental health and wellbeing of young Australians. We have many employees in this vulnerable age range, and a lot of employees with children in this age range, so it is a issue close to all our hearts.
Each year, one in four young people experience a mental health issue, and 75 per cent of mental health disorders emerge before a person turns 25. Sadly, suicide is still the leading cause of death for young people in Australia.
headspace provides mental health services to young people 12 to 25 online, by phone and through headspace centres in metro and regional areas across Australia.
Please help us make a difference in the lives of young Australians by donating today.
My Achievements
Has Fundraising Page
Updated Profile Pic
Added a Blog Post
Received 5 Donations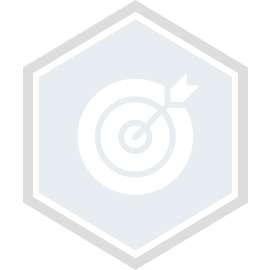 Reached Goal
Increased Target
My Updates
Morning tea fundraiser
Wednesday 30th Nov
Thanks to everyone that brought in something to share and also to those that made a gold coin donation for our morning tea fundraiser.  We managed to raise $192 on the day.
Share
Race Weekend
Friday 25th Nov
Its Race weekend for the Big Rock Team and we have 10 team member ready for the Big Day. So far we have raised just over $3000 with another $475 to be added from our other events at the dealership.
Good luck to the race team this weekend. Thank you to all our supporters and to everyone who donated.
Share
Thanks to everyone for the support so far
Friday 16th Sep
Now, Thanks to the team at Toyota WA,  this signed West coast shirt will be raffled off through Big Rock Toyota with 100% of the funds raised going to Headspace.. 
The shirt is signed by Adam Simpson and Luke Shuey. 
Share
Thank you to my Sponsors
Henry Brown
Michael Csordas
Motorone Group
Auto Shield Group
St Spatial Surveyors
Scott Brown
Nicholas
Jordan Costantino
Anonymous
Skipp Electrics
Deborah Anson
What Scratch Wangara
Brad White
Urban Jungle Indoor Rock Clombing
Paul Blankley
Sophie Sinagra & John Lyons
Jordan Thorpe
Morag & Simon
Katarina Misic
Jai Superville
Eliot Smythe
Jenny Harris
Franks Window Tinting
Michelle
Ryan Elliot
Rob
Marcos + Elder + Nina
Amy Butcher
Eileen Brown
James Bembrick
Brittany Denholm
Mark Gay
Taylor
Ben James
Anonymous
Anonymous