Pookie's raising funds to support the mental health of young people
Hi everyone, Calvin and Tash here! Thank you for your interest and support of our fundraiser! Your donations will support headspace and the services they provide to support the mental health and wellbeing of young Australians.

CHARITY RAFFLE WINNERS HAVE BEEN ANNOUNCED ON 26TH JUNE
The charity raffle winners were drawn on stream by SwitchDoctorAU on Saturday 26th June. The Winners are:
- hctoastie, winner of the marbled merlot kit
- Kimberley Phan, winner of the Dusty Rose kit built by Mr Dog
- Eirik Husebo, winner of the Pink kit built by SwitchDoctorAU.
We will be reaching out to the winners over the coming days via email.
WAIT, WHO IS POOKIE?

Pookie is the name of Tash's teddy bear plushie and also the name of the teddy bear keyboard kit that Tash and Calvin designed. This keyboard kit is currently open to pre-orders and proceeds from the sale of these keyboards will go towards this fundraiser as well.
More information about the Pookie65 keyboard can be found at https://havenstudio.square.site/introducing-pookie65-a-beary-good-keyboard
WHY DID WE CHOOSE TO FUNDRAISE FOR HEADSPACE?
Headspace holds a special place in Tash's heart. As a volunteer paralegal at a community legal centre, she saw firsthand the nature of family and criminal disputes - they were graphic and were negatively impacting her mental health. Mental health has always been important to Tash and so when offered the chance to send the proceeds of this sale to a good cause, she chose Headspace. Since announcing the project, we have also heard of many local community members having used Headspace, or volunteering or working at Headspace as well.

WHAT DOES HEADSPACE DO?
Each year, one in four young people experience a mental health issue, and 75 per cent of mental health disorders emerge before a person turns 25. Sadly, suicide is still the leading cause of death for young people in Australia. 

Headspace provides mental health services to young people 12 to 25 online, by phone and through headspace centres in metro and regional areas across Australia,

YOUR DONATION IS ALSO AN ENTRY INTO OUR CHARITY RAFFLE

***THIS CHARITY RAFFLE IS NOW CLOSED***
Every $10 donated here before the raffle draw on 26th June will be counted as one raffle entry into our charity raffle. To help with the raffle draw, please ensure that you provide your real legal name in your donation. In the event that you are chosen as a winner, we may ask you to provide proof of your identify. 

Winners stand to win one of the following:

- one Pink Pookie65 keyboard kit with Gateron Cap v2 switches (kindly donated by Allcaps),stabs and solder PCB built by SwitchDoctorAU (does not include keycaps)
- one Blush Rose Pookie65 keyboard kit with switches, stabs and solder PCB built by Mr Dog (does not include keycaps)
- one Marbled Merlot Pookie65 keyboard kit with solder PCB (unassembled and does not include switches or keycaps)
The draw will be made on stream by SwitchDoctorAU (https://www.twitch.tv/switchdoctorau) on 18th June from 6pm. The result of the draw will be announced on stream and on this page as well as on the instagram profile @myhaven.syd.
My Achievements
Has Fundraising Page
Updated Profile Pic
Added a Blog Post
Received 5 Donations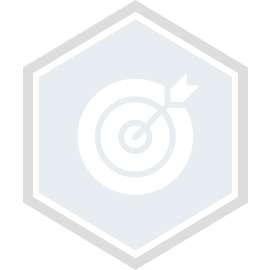 Reached Goal
Increased Target
My Updates
How to join the charity raffle and what's up for grab
Tuesday 24th May
Hi everyone, I thought I'd provide a post dedicated to how to join the charity raffle and what winners will get.
First, how to join the raffle. Its simple! Just donate to Headspace using this fundraising page and every $10 will be counted as one raffle entry ticket. Just be sure to leave your real first and last name so that we can identify the winners when we do the draw.
What will winners get? There will be three Pookie keyboard kits that will be raffled off. They are cute teddy bear-themed custom keyboards. Three kits will be up for grabs - two of them will include the circuit board, switches and stabilisers already installed. You just need keycaps to complete the keyboard (for those who have not built a custom keyboard before, these can be found on multiple online stores in various colours). The third kit will be a "barebones" kit that will include the circuit board, but will need switches, stabilisers and keycaps.

I'll create a post for each prize to show its colour and choice of switches but the first one is the Dusty Rose Pookie shown in the image with Gateron Box Pink Inks (Linear) switches and Owlstabs built on a KBD67rev2 PCB by Mr Dog.
Share
Thank you to my Sponsors
Kimberly Phan
Teresa Hoang
Simon Thai
Annie
David Diezmo
Eirik Husebø
William Tran
Yao Bo Lu
Andrew Jarman
Rumplestudy
Hctoastie
Ru Cheung
Jeremy Oren
Kurt Spanswick
Karly B
Thocthumbz
Ethan R Wark
Sherrie How
Hal Liu
Hal Liu
Thocthumbz
Thocthumbz
Thocthumbz
Thocthumbz
Thocthumbz
Ashley Khaw
Bronte Count
Adeline Ho
Andy Zhou
Nadis Goh
Wellen
Thocthumbz
Thocthumbz
Taylor Mortimer
Kim Do