Help me support the mental health of young people
On Sunday the 16th April 2023 i will be joining the elite Newcastle runners while they battle the NewRun Marathon. As the runners tie up their shoe laces and stretch their calves, i will be checking my wheels and making sure my catcher is secure.

I will be running the full marathon distance while pushing a lawn mower around the great city of Newcastle. For anyone running the marathon, make sure you keep an eye out. I may mow you down.

With the help of some generous sponsors i will be raffling off a prize pool. Everyone that donates $30 will get a ticket in the raffle. Every $50 will get you two entries.

The prizes that will be drawn are:

*Victa Corvette 400 lawn mower rrp $629 donated by Taylors mowers Warnesbay (the mower pushed in the event)
*Genesis Fitness 3-month membership & PT session valued at $450 (Genesis cooks hill)
*Budgy Smuggler prize pack x3
*1hr Massage voucher from Adamstown remedial massage
*$100 LSKD Voucher
*OA Conditioning apparel pack, Hoody, T-shift, Hat
I am raising funds for headspace to support the mental health and wellbeing of young Australians. If you can spare a few dollars then please help by donating to this great cause. If you are free on the day then please come down and help support me through the push.

Each year, one in four young people experience a mental health issue, and 75 per cent of mental health disorders emerge before a person turns 25. Sadly, suicide is still the leading cause of death for young people in Australia.
headspace provides mental health services to young people 12 to 25 online, by phone and through headspace centres in metro and regional areas across Australia.
Please help me make a difference in the lives of young Australians by donating today.
My Achievements
Has Fundraising Page
Updated Profile Pic
Added a Blog Post
Received 5 Donations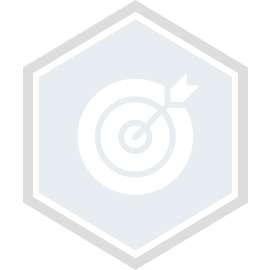 Reached Goal
Increased Target
My Updates
The completion
Friday 21st Apr
I would like to thank everyone that has taken the time to jump on here and donate. The event was great. The crowd were amazing, it made the pain feel insignificant with everyones energy. I surprised myself with my time of 4:05. I can't wait to think up my next challenge. I will draw the raffle with the prizes in around 1 week. I just wanted to keep things open while donations are still coming through.

Thank you

Share
Thank you to my Sponsors
B Crew Bulga Coal
Lawnpride Australia
Anonymous
Coalface Magazine
Sunbloom Hair
Trent Robinson
Bulga Coal
Luke & Kylie Hannigan
K.dixon
Brock Mendyk
P Reynolds
Brad Duncan
Dave Mitchell
Anonymous
Wayne Ward
Klint Dawson
Blaise Walters
Josh Harris
Matt Holwell
Noisy Cheersquad
Sarah G
Jason Currie
Tom Griffiths
Bradley Freestone
Oce Services
Jacqui Burrows
Matt King
Matt Pitman
Sandra Paulic
Daniel Robinson
Justin Garrett
Chris Coolahan
Luke White
Sarah And Doug Sillar
Alex And Chad Skelton
Toni Slattery
Nicole Coutanche
A & J Doolan
Kyle Andre D'sylva
Louise & Chris
Stuart Brackenrig
Nathan Ryan
Stacey Lambkin
Lisa Patfield
Sharon Fraser
Luigi
Mel Cooper
Pearso
Adro
Anonymous
Samantha Jago
Joe Mitchell
Nick And Lara Slater
Murray Gregson
Janelle
Malia Adamson
K Jefferson
Jess Terry
John Dorian
Aaron Park
Donna Carlisle
Victoria Van De Stadt
J Chandler
Joanna Nelson
John And Kim Le Page
Natalie And Huon
Drago Paulic
Caitlin Brookes
David Piper
Anonymous
Jordan Glanville
Nic Minter
Anonymous
Sat
Emily Morris
Kirby Foster
Loic Fery
Heather Mcdermott
Troy Webb
Kat Townsend
Ally Mcmillan
Ralf Gulikers
Josh Phillips
Alli
Emmalee
Nicole
Millie
Em Hitchcock
Rebecca
Anonymous